Who's Who of Crypto and FOMO Events Surrounding Invest: Asia 2019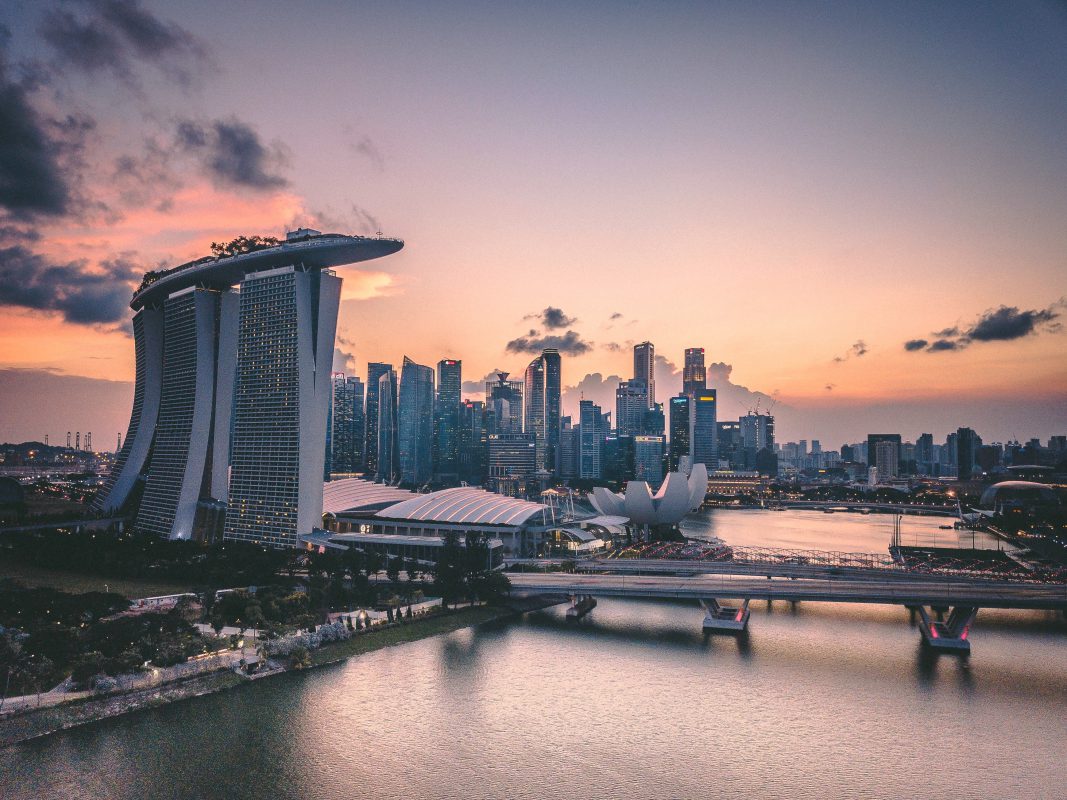 In the lead-up to Invest: Asia 2019 in Singapore, one of the most anticipated crypto events this fall, we've put together a who's who of crypto, as well as a curated list of events to attend surrounding the high profile conference.
Where To Be During Invest: Asia in Singapore this September

With so many influential thought leaders in Singapore for Coindesk's Invest: Asia and sideline events get a front-row seat to the networking and exciting announcements by registering for these events today.
Coindesk's Invest: Asia is one of the premiere crypto conferences in the industry, with such featured speakers as CZ of Binance, Jeremy Allaire of Circle, and Bobby Lee, CEO of China's oldest cryptocurrency exchange, BTCC. Topics to be discussed include the rise of IEOs, the state of regulations in Asia, as well as the latest in mining and staking. Register Here to secure your spot.
To see some of the biggest players in crypto close-up, don't miss #AnchoredInAsia where panelists will dive deep into "crypto beyond exchanges" in a discussion hosted by influencer Michael Nye. Panelists include Chief Product Officer Tijana Damjanovic Gertner, YouTube Influencer and CEO of The Moon Channel, Carl Eric Martin; YouTube Influencer and Co-founder of MMCrypto, Chris; Twitter Influencer and CEO and Co-founder of The Block Journal, David Hsiao (aka Crypto Godfather); Head of Brand Marketing and Communications of Liquid, Katherine Ng; and Founder of B21, Nitin Agarwal. Register here, space is limited.

Keep globe-trotting and jet off to Bali after rounding off the events in Singapore, for the Exploring Blockchain in Bali Conference and Exhibition September 27th-28th.
People to Watch at Invest: Asia

Changpeng Zhao, commonly known as 'CZ', is the CEO of Binance. He launched Binance in July 2017, and within seven months had grown it into the largest cryptocurrency exchange in the world. It now has over six million users and handles over a billion dollars per day. He had previously worked developing software for the Tokyo Stock Exchange, and in 2005 he founded Fusion Systems, a company developing software for high-frequency trading. Forbes estimates his net worth at over $1 billion and lists him among the richest people in crypto. There are even memes about him.
Jeremy Allaire is the Co-founder and CEO of Circle. Launched in October 2013, it is a digital currency company aiming to bring cryptocurrency to mainstream users, making it as easy to use as Gmail. The company has received over US$135 million in venture capital from 4 rounds of investments and acquired the Poloniex exchange for $400 million. Prior to crypto, he had run a successful IPO during the 1999 dot-com boom and was Chief Technology Officer of Macromedia.

Daniel Popa is the Founder and CEO of Anchor. Daniel and his team of PhD-level academics have been developing the algorithm behind the MMU, since March 2018. Anchor is pegged to global economic growth via the MMU, a non-flationary financial index created by an algorithm that tracks a series of macroeconomic indicators to provide the most accurate, available measure of real value that exists in the world today. Companies founded by Daniel have generated over $1 billion in revenue over the past 20 years and currently operate in 5 different countries, including the USA, Canada, Australia, Romania, and Ukraine.
Michael Nye is host of the Evolvement Podcast, and Co-founder of Titan Ventures, a branding and marketing agency with clients including OkEX and Orchid Protocol. Nye also co-founded BitMapsApp, an app that helps people find the nearest crypto-friendly stores.


Carl Eric Martin is a crypto influencer whose YouTube channel, The Moon, boasts over 69,000 subscribers. As CEO and Host of The Moon, Carl focuses on bitcoin and crypto news while also providing some crypto-market analysis. If you believe in the bitcoin and crypto revolution, Carl is the guy to watch to stay up on news in the space.



Chris is Co-founder of MMCrypto. With over 37,000 avid subscribers to the MMCrypto YouTube channel, Chris and the MMCrypto team focus on the technical and fundamental on-chain analysis of Bitcoin. Chris has analyzed and evaluated more than a thousand ICOs, STOs, IEOs and altcoins with his team. Projects deemed potentially good by MMCrypto were all profitable, even during the worst days of the bear market. Thus, even during the bloodiest times of the crypto bear market, the MMCrypto community has grown steadily and is now considered one of the largest YouTube and Telegram communities in the crypto sphere.
Crypto Godfather is the CEO of blockjournal.io, a prominent magazine in the blockchain space that features interviews with people like John McAfee, OkEX, Justin Sun, and Craig Wright. His Twitter, @CryptoGodfatha, is known as an influence in all things blockchain and cryptocurrency.


Ivan Lijeqvist from Stockholm is the host of the influential Ivan on Tech YouTube channel, with over 207,000 subscribers. Ivan On Tech was ranked the number one crypto channel on YouTube by Toshi Times, and also by Cryptooa. His channel has hosted all the big names in crypto, including Dan Larimer, fluffypony, and David Sønstebø, the founder of IOTA.
Nitin Agarwal, Founder of b21, is a Fintech and Crypto product specialist with over 15 years' experience in building products, financial services, marketing and sales functions. He is the co-inventor of the crypto- linked debit card. He has worked with companies like First American, PayPal and Wave Crest and build an in-depth knowledge of the payment processing and specialty in building the wallet products for money in and out. He is an early investor in multiple cryptocurrencies including BTC, ETH and EOS.
Katherine Ng is Head of Brand Marketing at Liquid. She was part of the core team at Liquid that successfully launched raised $105 million in an ICO. Previously, she had been Head of Marketing at Grab, now the largest ride-hailing app in Southeast Asia, where she helped the company triple its ride volume. She has also managed special projects for AirAsia, Asia's largest low-cost airline, and had been an investment banking analyst in ECM Libra Investment Bank.
Michael Gu from Hong Kong runs Boxmining, one of the biggest crypto-focused channels on YouTube, with over 190,000 subscribers. Gu was named as one of the top 10 crypto YouTubers by Toshi Times. He has interviewed people including Whitfield Diffie (inventor of the Diffie-Hellman key exchange), and CZ, the CEO of Binance.
Title photo by Swapnil Bapat, Unsplash.